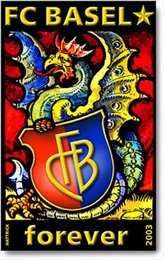 Since we were asked to join the fed cup for so many times, we decided to follow the invitation once more.
And we made it! The Gold Rushers won the Cup!
FCB forever lost the battle with 21-25 wins.
Well, it was very much better than the first.
FCB forever won 23 games out of 37!
Fedbattle against PSV Eindhoven
16.03.2011
FC Rünenberg – Joshua United SC
4-1
It was our first friendly cup.
Federations Cup
Group A
10.03.2010
FC Rünenberg – Rheingasse Rangers
1-3
03.03.2010
FC Blau-Rot – FC Rünenberg
5-2
24.02.2010
FC Rünenberg – Majar
2-4
17.02.2010
FC Galaxys – FC Rünenberg
1-2
FCB forever won 31 games out of 57!
Fedbattle against Borussia Dortmund
16.12.2009
FC Rünenberg – Jubals Borussia
0-6