(written by Mentor C)
This morning I took a deep breath….uhmmm, fresh air, new air sucked deep into my longs and back up again and out of my nose. My blood was bubbling and though I was tired, I felt fresh inside. The sun shined just a bit more than usual and the birds sang just a bit sweater than yesterday. In fact this morning everything felt better than yesterday!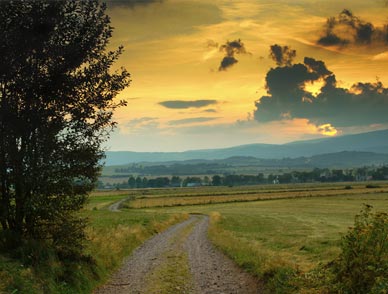 I looked outside the window from my hotel suite in Lower Silesia and immediately I doubted whether I was awake or not, as I was met by the pure beauty of the Lower Silesia nature! My thoughts of the upcoming season debut in The Golden League disappeared for a moment and there were no thoughts of a 4-5-1 or a 4-4-2 lineup whirling around in my head. Then someone knocked on my door. It was Olli Bruun, the new coach of the team, whom have really started out great by taking VFJ to an immediate second place in the tough IV.29 division. He is a man I respect and admire a lot, but of cause things can change, as if VFJ wouldn't win today's match against RFC. He just wanted to tell me that he had planned to let the young Dutchman Marcel Nijhof start in front next to the Spaniard Ramón Moreno. Lets just say that I'm a 'Rheino' fan, so ofcause I didn't think that it was a great idea, but Oldman-Olli convinced me of the importance to give 'Rheino' a rest and boost Nijhof's confidence. Olli left and I got dressed, I had a few business meetings to do regarding the new Nuke MG30 boot that were released earlier this week.
After the meetings I met with Old-Munk, the sing and song writer who currently are hitting with both 'The hattrick song' and "The Game Is On!". He should play his songs as a prelude to tonight's GL match. He contacted me as he had ran into some problems at the border control. His stock of helium were confiscated by the border control and thereby he had a serious problem for tonight's prelude show. Luckily I have some good connections and we got everything under control. Now we were only waiting for the game, killing time with some RFC bashing.
The rest is history – VFJ are back in business and the title is already so damn near that we can taste it!